Project: Using Genetic Algorithms to Create DNA Art
I decided to do a follow-up on one of my previous projects. This time, I planned to apply genetic algorithms onto DNA to create art. It just seemed somehow fitting to me.
Here is the reference image:

My first task was to adapt my previous code to this new image. I also changed the resolution of it so that the algorithms could progress faster without comprimising the final quality.
I changed the base shape from a pentagon to a circle, so that rather than having the colours being filled by the shape, it would instead be circles connected by lines (much like a connect the dots game.)
I also restored the genetic algorithm to its full form so that it properly mutates. I had previously modified it because it didn't suit the problem then.
Here is the bulk of the code:
At first the output is a random distribution of tiny circles as shown here:

But then, by the 16725th generation, the tiny circles closely resemble the reference image:

Using another modified and longer version of remake.py from the previous project, I can enlarge the quality of the image, and "connect the dots."
In the end, I get the following image. Personally, I think it looks really good :)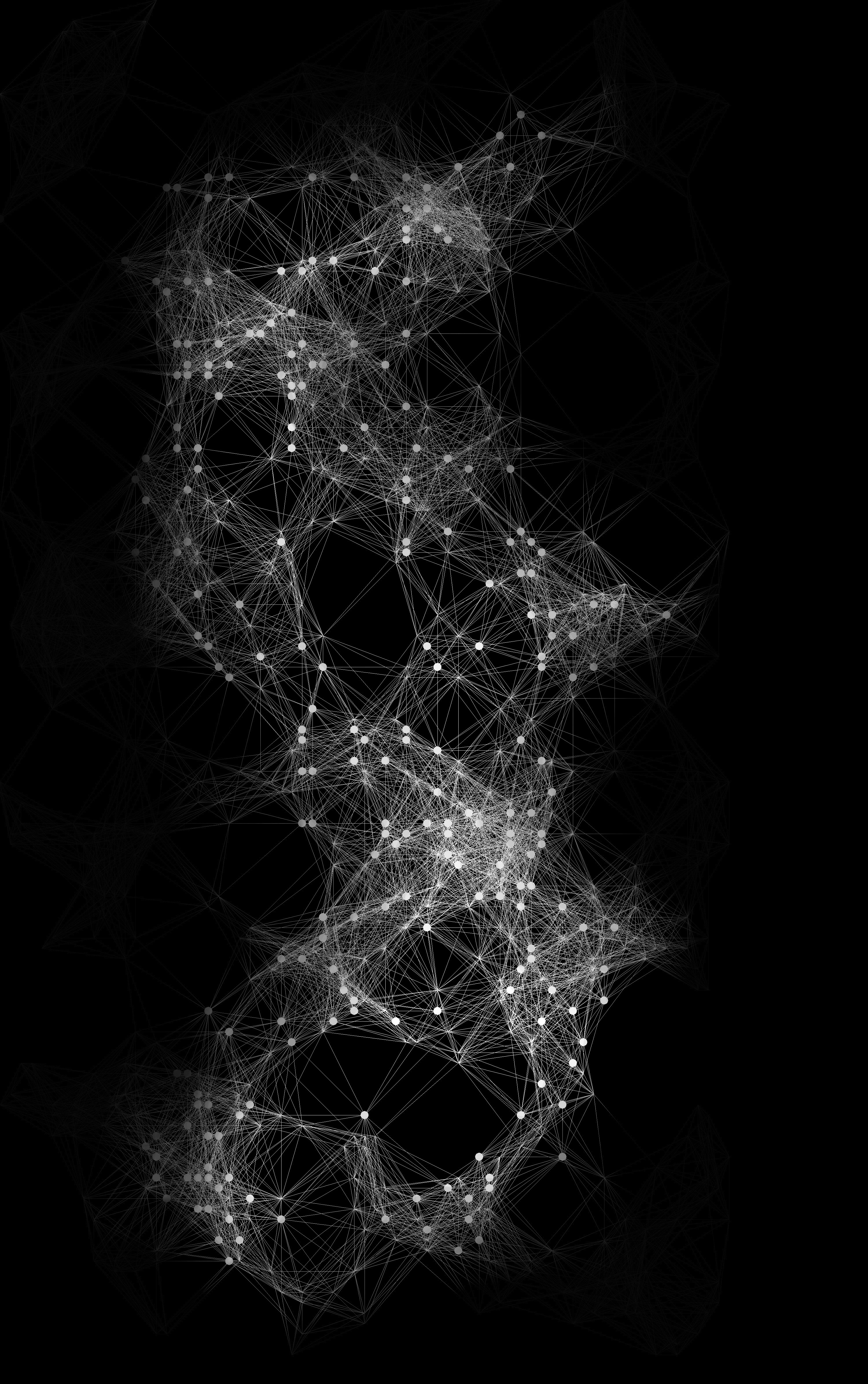 I also played around with the hues and saturation, which results in this: